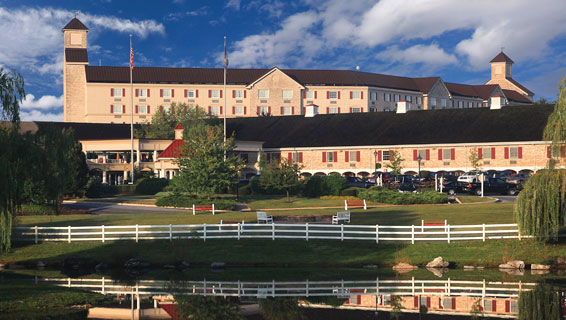 Hershey Lodge
Offering 665 guest rooms and 100,000 square feet of function space, Hershey Lodge provides convenience and comfort for families and guests of all ages. We hope you'll enjoy the sweet hospitality and iconic chocolate details around every corner.
Hershey Lodge is also one of The Official Resorts of Hersheypark, alongside The Hotel Hershey and Hersheypark Camping Resort. Guests to each of our resorts enjoy the value, convenience, and special access of our FREE resort benefits.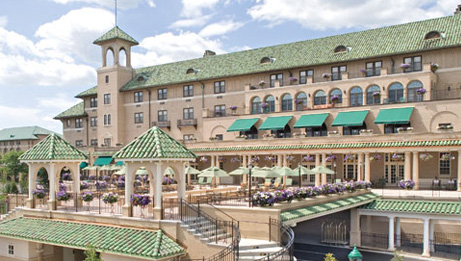 The Hotel Hershey
Situated atop the town of Hershey, The Hotel Hershey is Milton Hershey's ultimate expression of grandeur. Awaken your senses, soothe your soul, and experience the finest in elegance and service. Featuring premium Woodside Cottages.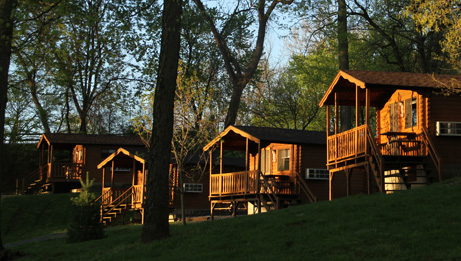 Hersheypark Camping Resort
Hersheypark Camping Resort is a beautiful, 55-acre, year-round family destination, offering 50 cabins, over 300 open and shaded campsites, and various amenities.