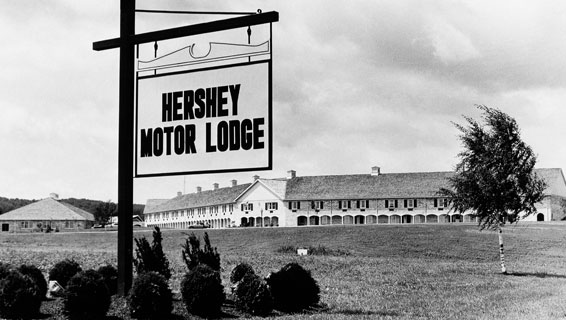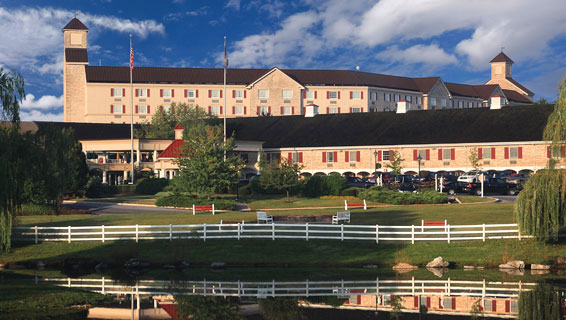 History of Hershey Lodge
Tourist & Meeting Destination
Hershey Entertainment & Resorts Company recognized the need for additional hotel rooms in Hershey, Pennsylvania. Thus, opening Hershey Motor Lodge on May 1, 1967, which was later to be called Hershey Lodge. Predicting the growth of Hershey as a tourist and meeting destination, Hershey Motor Lodge was built with expansion in mind.
Eventually Hershey Lodge grew to be the largest convention resort between Pittsburgh and Philadelphia with a reputation for gracious service and excellent accommodations. With a renewed understanding of the potential of Hershey Lodge, the Hershey Entertainment & Resorts Company Board of Directors approved the largest investment of capital ever into an additional expansion and renovation effort. By the fall of 1998, Hershey Lodge was the largest convention resort in Pennsylvania. Today, the Lodge remains one of the largest in the state.
All photos courtesy of the Hershey Community Archives.