Clean, Green, Hersheypark Happy
For over 110 years, Hersheypark® has been known as a clean and green destination for family fun. Our amusement park features more than 120 acres of outdoor attractions surrounded by shady trees, ample green spaces, and fresh Pennsylvania air. Guests of all ages can enjoy thrilling coasters, classic family rides, water park fun, and sweet memories in a beautiful environment. We are proud of our legacy of creating clean, green, and safe outdoor experiences for more than a century. See why our guests consider Hersheypark one of America's cleanest and greenest amusement parks.
Wildcat's Revenge - Now Open!
Wildcat is back, and seeking vengeance. Our all-new wood and steel hybrid coaster, Wildcat's Revenge, takes riders through one-of-a-kind thrills found only at Hersheypark.
Learn more about Wildcat's Revenge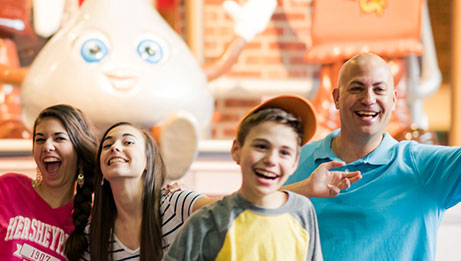 Hershey's Chocolate World