Newest Attraction: Hershey Triple Tower
Opening Spring 2017, Hershey Triple Tower is the first choose-your-thrill triple tower in the United States! This sweet new attraction features three drop towers of varying heights.
Learn More
Hersheypark Shuttle Service
Transportation is available to and from Hersheypark from Hershey Lodge. Service starts one hour before Hersheypark opens and stops one hour after Hersheypark closes. The shuttle runs every 30-40 minutes, depending on area traffic.
Hersheypark Mobile App
Get Hersheypark Happy with the official App for Hersheypark! Available for both iPhone and Android devices, our App helps you maximize your visit.

iPhone App

Android App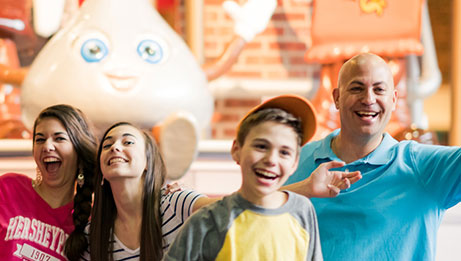 Hershey's Chocolate World