Lebbie Lebkicher's
Named after Milton S. Hershey's life-long friend, Lebbie Lebkicher's serves breakfast daily in a casual environment. There is a special kids' menu for our guests 8 and under, complete with coloring pages and entertaining Wiki Stix! Attire is resort casual and reservations are not accepted.
Hours
Breakfast: Daily, 7-11 AM
Reservations
Reservations are not accepted.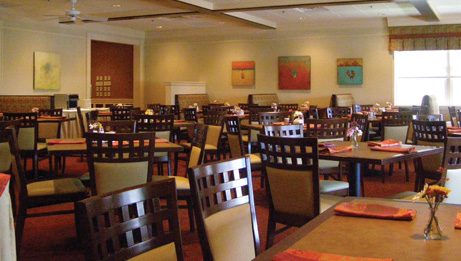 Dining Area
Lebbie Lebkicher's Menus